OPENING HOURS
Mon 2pm - 8pm
Wed 8am - 1pm
Tue 8am - 8pm
Thur 8am - 8pm
HOW TO FIND US
Falcon Chiropractic, 109 Cold Bath Road, Harrogate, HG2 0NU
Unlock the path to better health this winter and save £80
Get a full chiropractic consultation, case history, physical exam & x-rays (if clinically required) plus a follow-up visit to advise you on the best plan for your unique needs.
Get Offer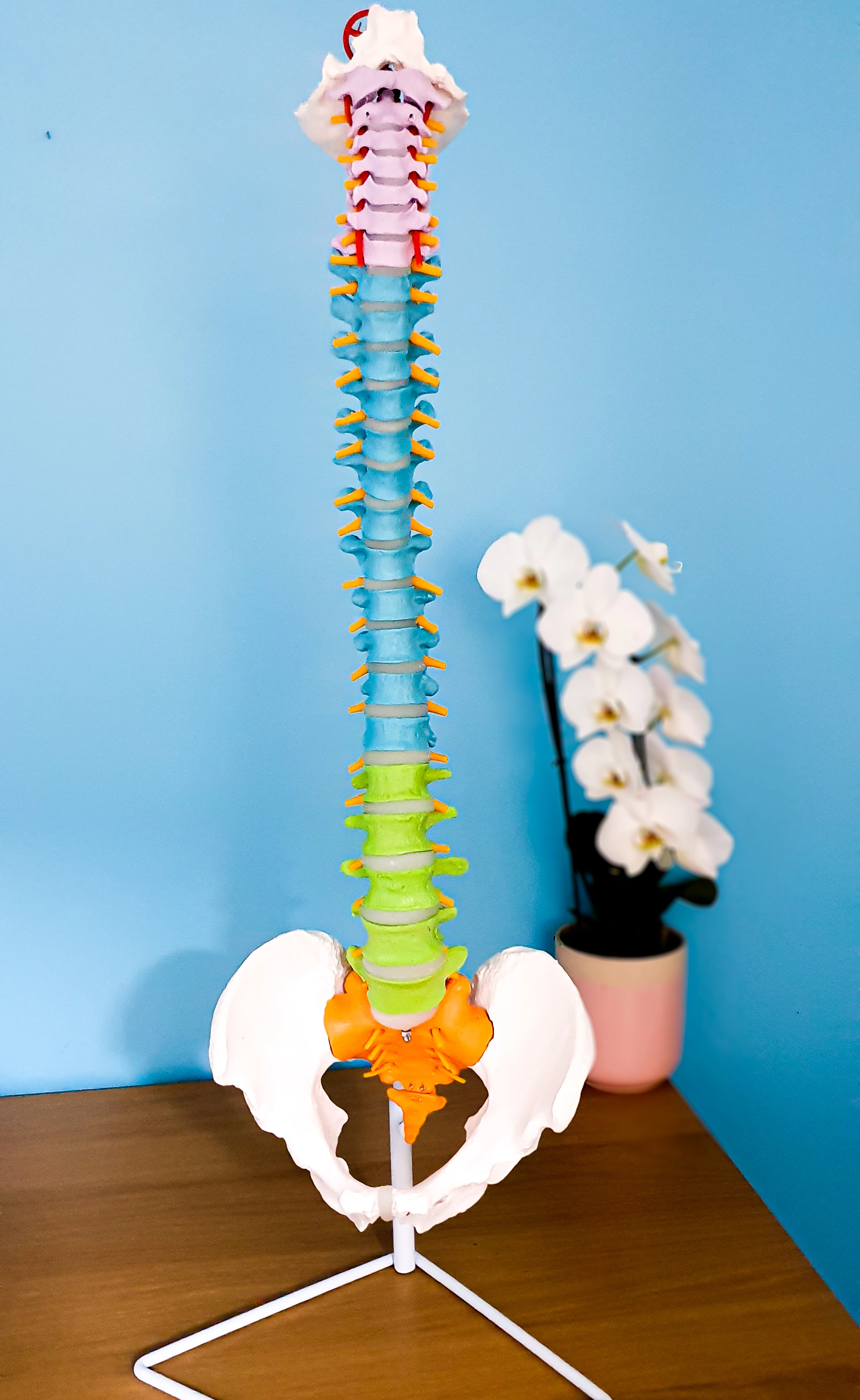 How can chiropractic help?
Common conditions we see in Harrogate
Back Pain
Neck Pain
Headaches
Migraine Prevention
Poor Posture
Sciatica
Joint Pain
In addition to the above, we are also able to provide a high quality of care for pregnant ladies, children and the elderly.
Find out more!
Discover the Benefits of Choosing Falcon Chiropractic.
ADVANTAGES
On-site Digital X-ray Machine
When it comes to your health, there's no room for guesswork - that's why we've taken the extra step to equip our facility with an on-site x-ray machine. We only use x-rays when clinically necessary.
Bespoke Recommendations
All recommendations made are specific to your case, because each health issue is unique.
Safe and Effective Care
We provide a natural and safe approach to ensure you get the best results.
Uncover the Amazing Results Our Clients Have Achieved through Chiropractic care
TESTIMONIALS
Jessica here at Falcon Chiropractic has been an amazing help throughout my third trimester of pregnancy. I came in with many aches and pains and she showed me that I didn't have to live through discomfort and that I could be very active, mobile, and still feeling great. Thanks so much Jessica and the most fantastic team!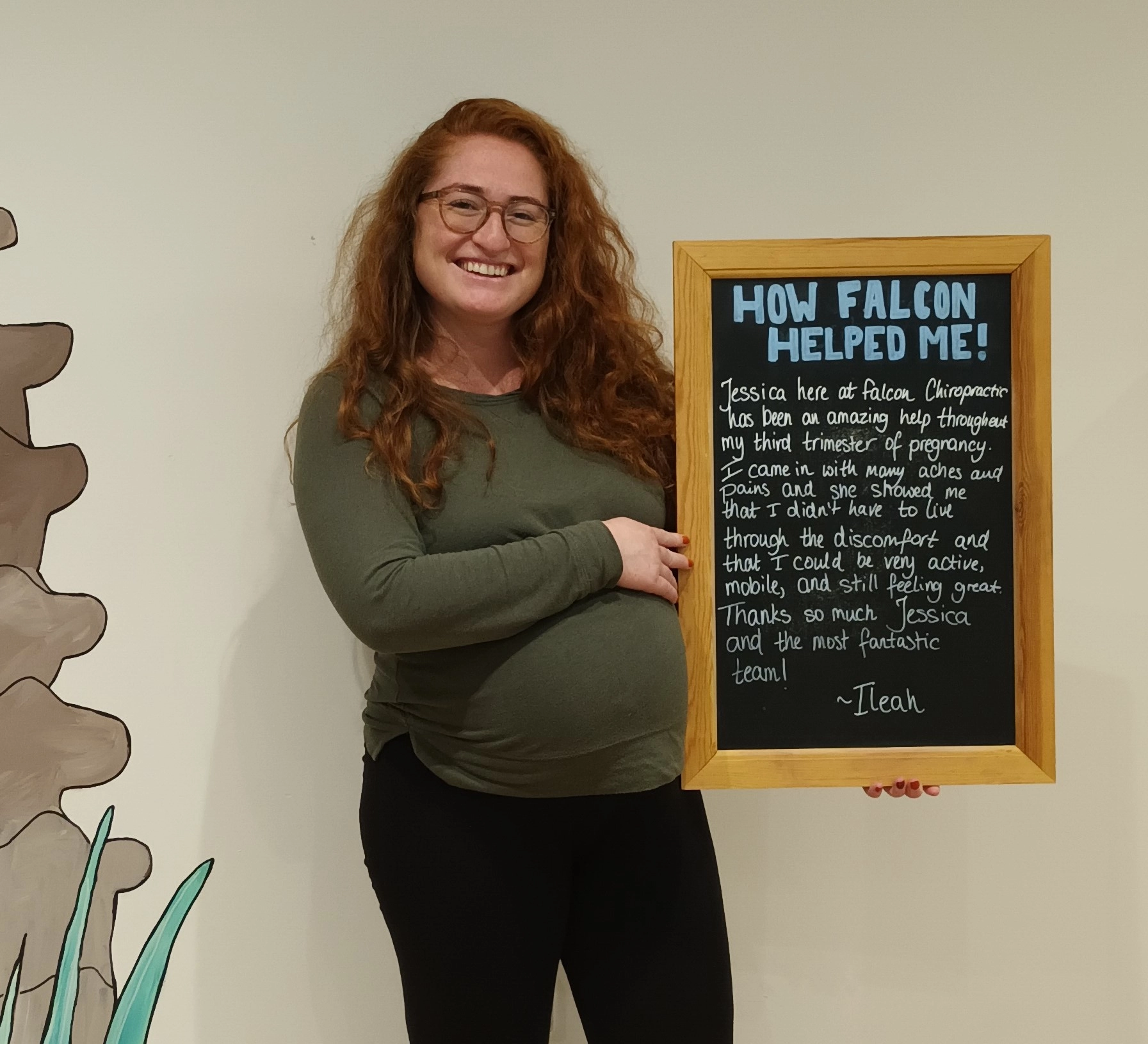 Ileah

I was training for a marathon in September but the closest it was getting to the race, it was obvious to me that I wasn't going to be able to do it due the severe knee pain I was having with runs longer than 15k. A problem that I have been carrying on since my first marathon in 2018. I came to Jess & Tom about 3 months ago with this issue & they helped me not only to succeed my training with long 30k runs pain free but also to achieve to run the Marathon pain free, something that I thought it wasn't possible & managed to get a great PB, 3:46:15'! Thank you so much, you are a fantastic team! Always listening to my needs & making me feel you care. Would highly recommend!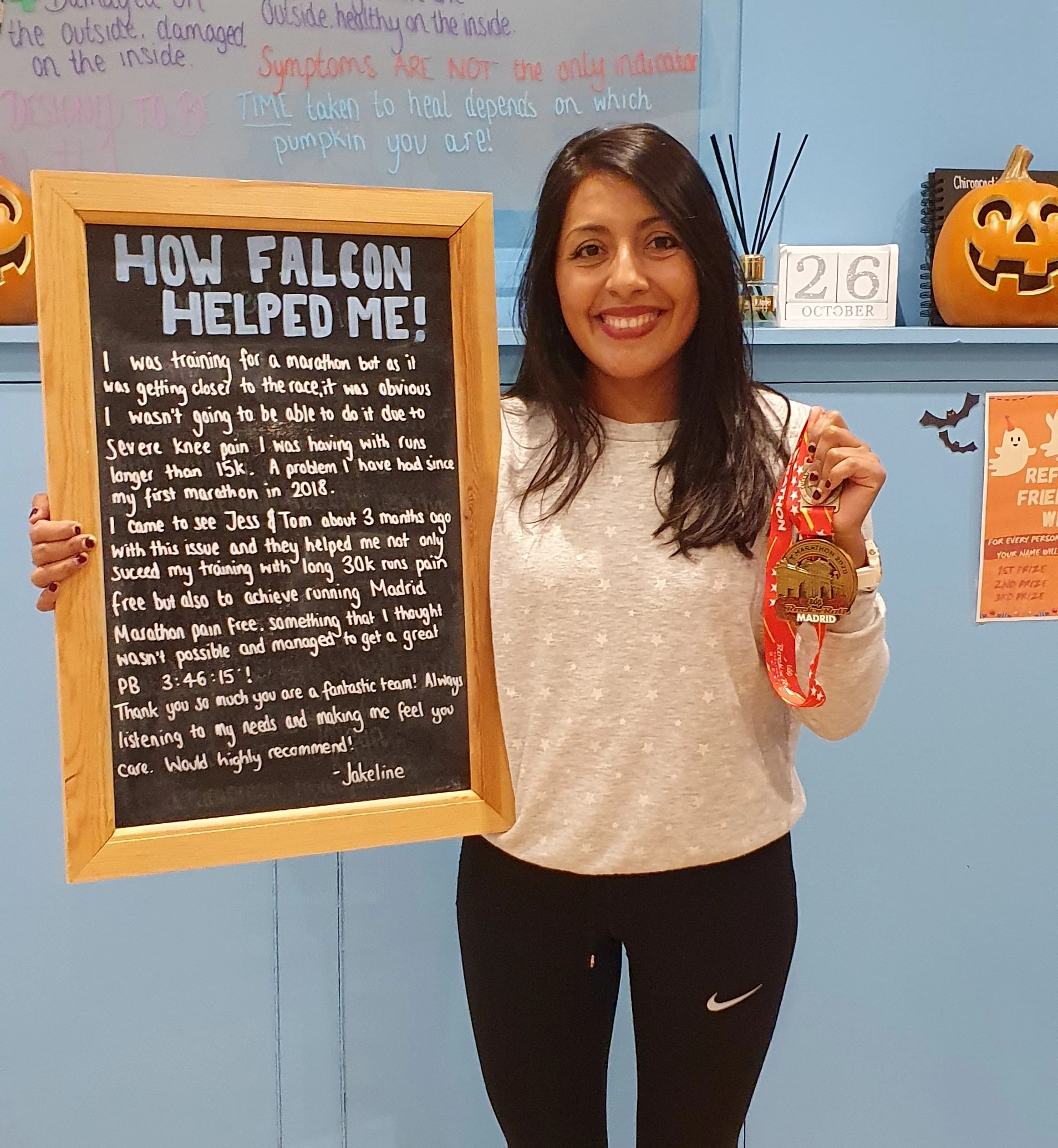 Jakeline

I came to Jess mid-way through my pregnancy with lower back pain. I left that first appointment pain free and Jess has kept me pain free and well adjusted for the remainder of my pregnancy. I feel my baby and body are in the best shape for birth. Thank you Jess ❤️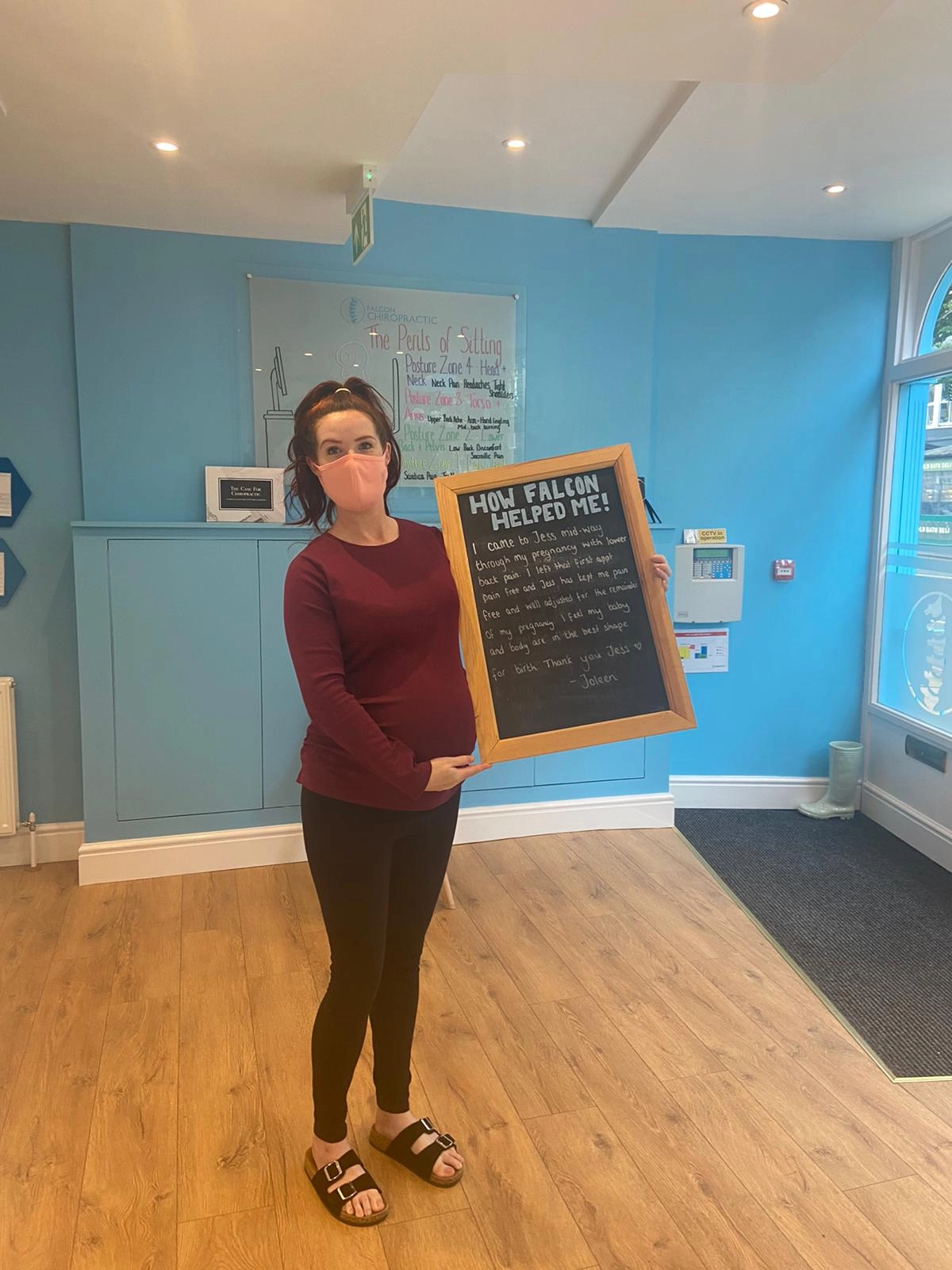 Joleen

Feel Amazing Now! Thanks to all the Amazing Team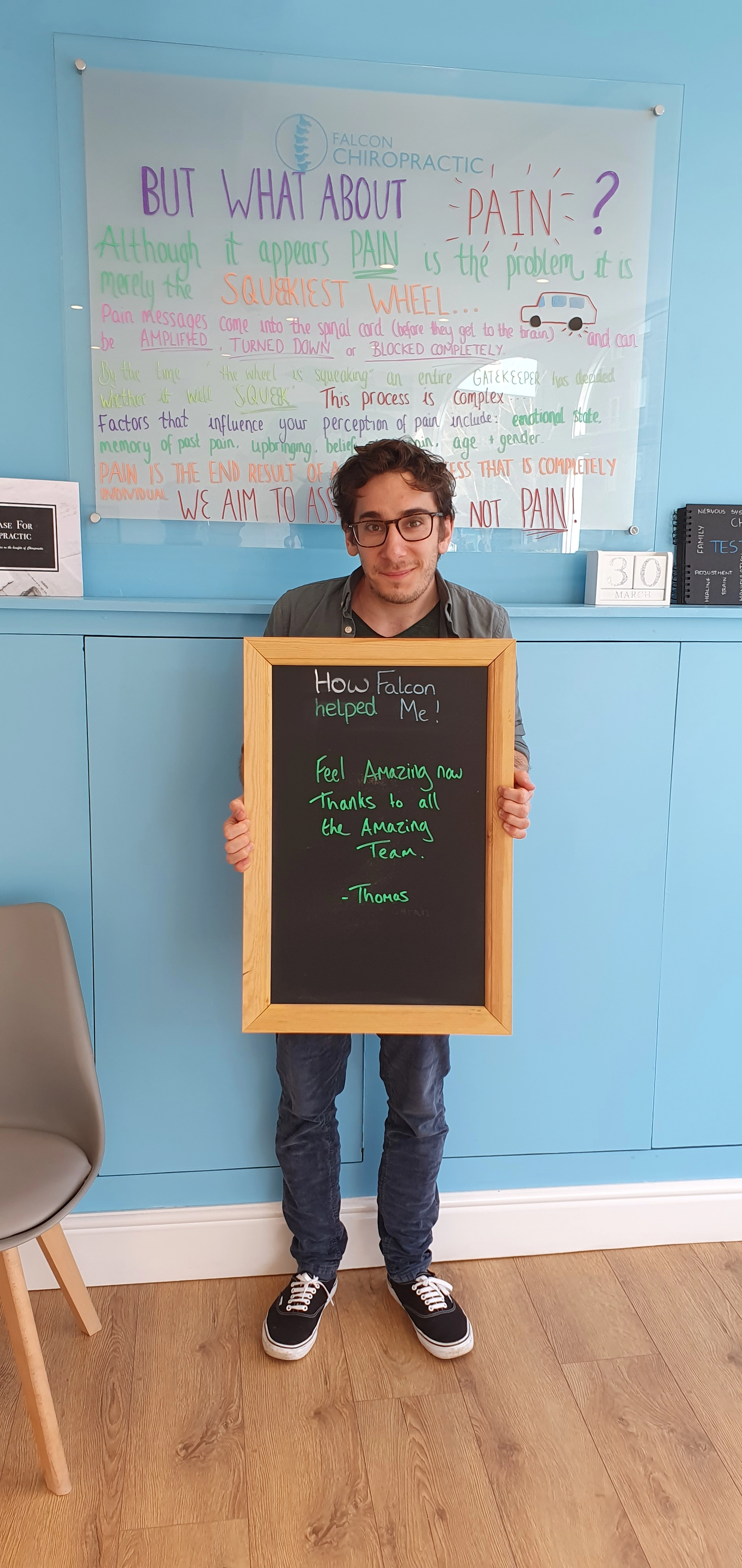 Thomas

Thanks to Tom and Jessica, my health and quality of life has improved greatly.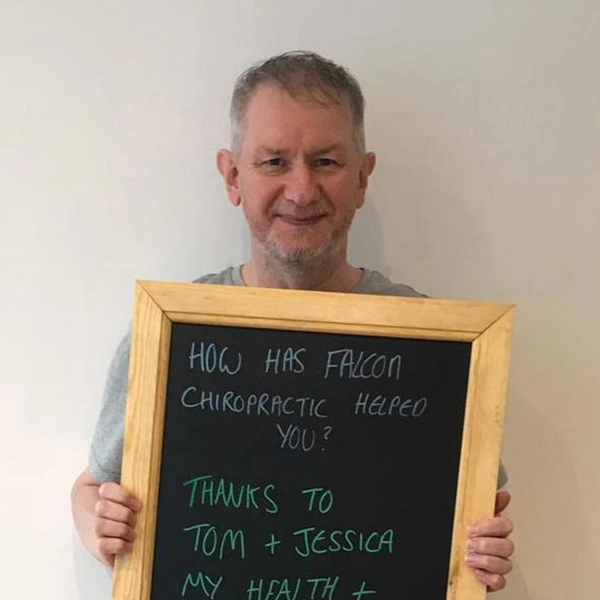 Andrew

I can take a shower and not feel pain for the first time since I broke my neck (10 years ago)! Thank you so much!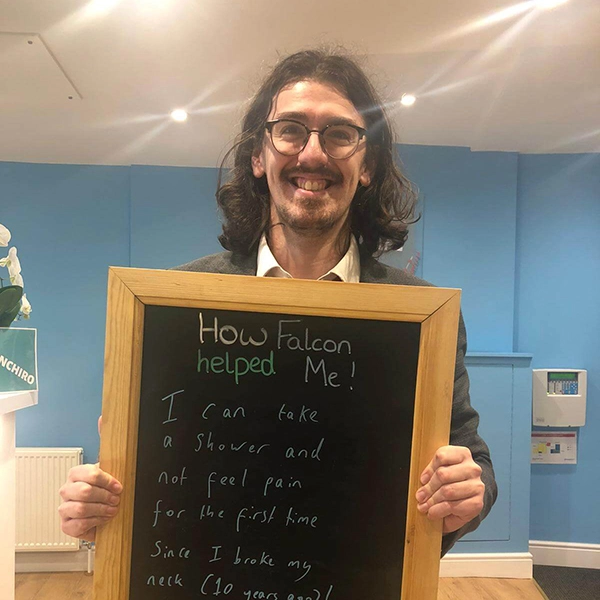 Simon

Chiropractic Blog
Back Chat
Discover the latest news and information from Falcon Chiropractic right here.
See All
Guides
Want More Information About Chiropractic?
Download one of our free health reports today!