Jayden shares his experience with Falcon Chiropractic
Client Testimonial - Karen - Falcon Chiropractic
Matt's journey with Falcon Chiropractic
Elaine's success story with Falcon Chiropractic
Find out what Pui Yee had to say about our clinic.
CUSTOMER EXPERIENCES
Testimonials
Jessica here at Falcon Chiropractic has been an amazing help throughout my third trimester of pregnancy. I came in with many aches and pains and she showed me that I didn't have to live through discomfort and that I could be very active, mobile, and still feeling great. Thanks so much Jessica and the most fantastic team!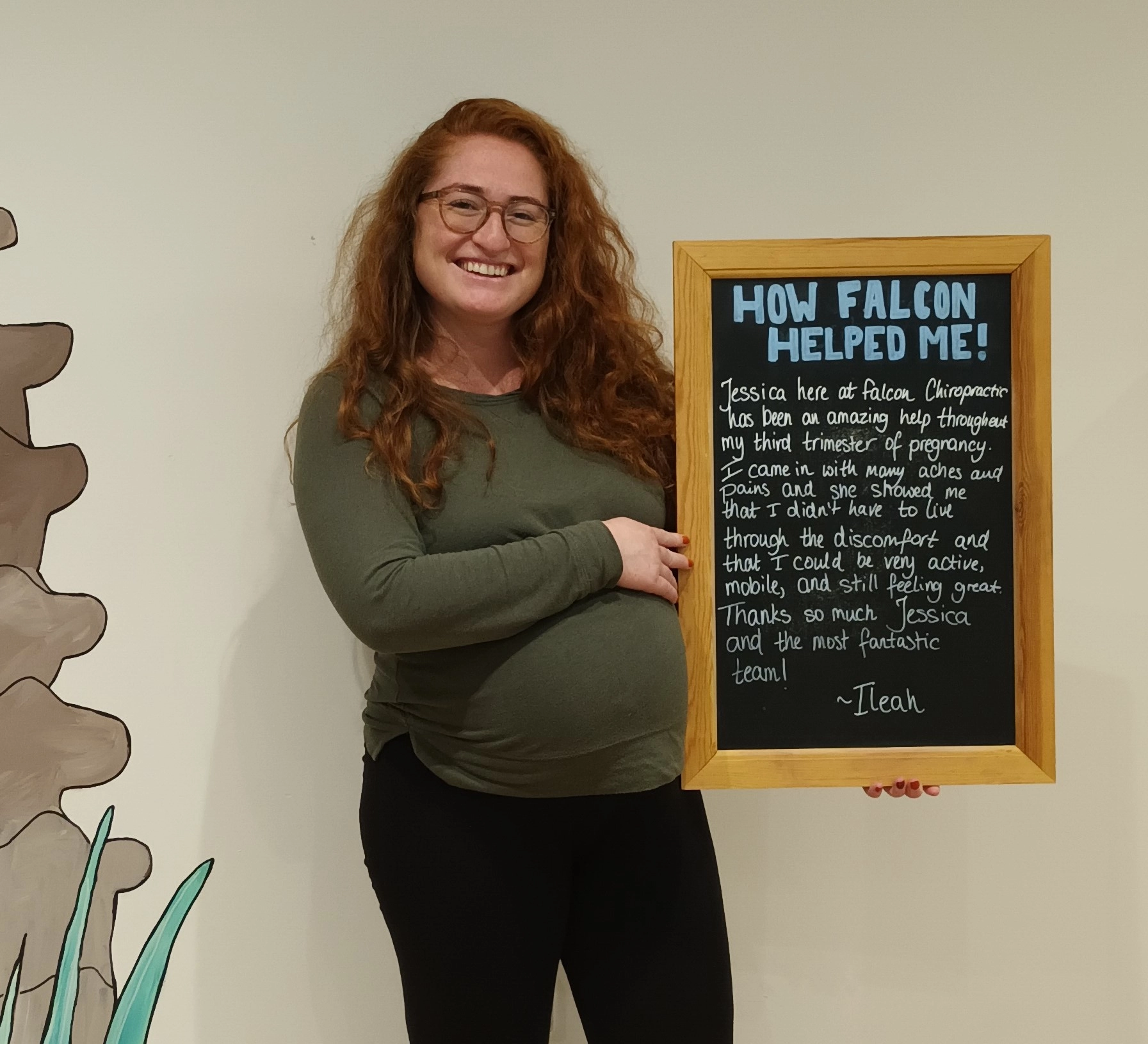 Ileah

I was training for a marathon in September but the closest it was getting to the race, it was obvious to me that I wasn't going to be able to do it due the severe knee pain I was having with runs longer than 15k. A problem that I have been carrying on since my first marathon in 2018. I came to Jess & Tom about 3 months ago with this issue & they helped me not only to succeed my training with long 30k runs pain free but also to achieve to run the Marathon pain free, something that I thought it wasn't possible & managed to get a great PB, 3:46:15'! Thank you so much, you are a fantastic team! Always listening to my needs & making me feel you care. Would highly recommend!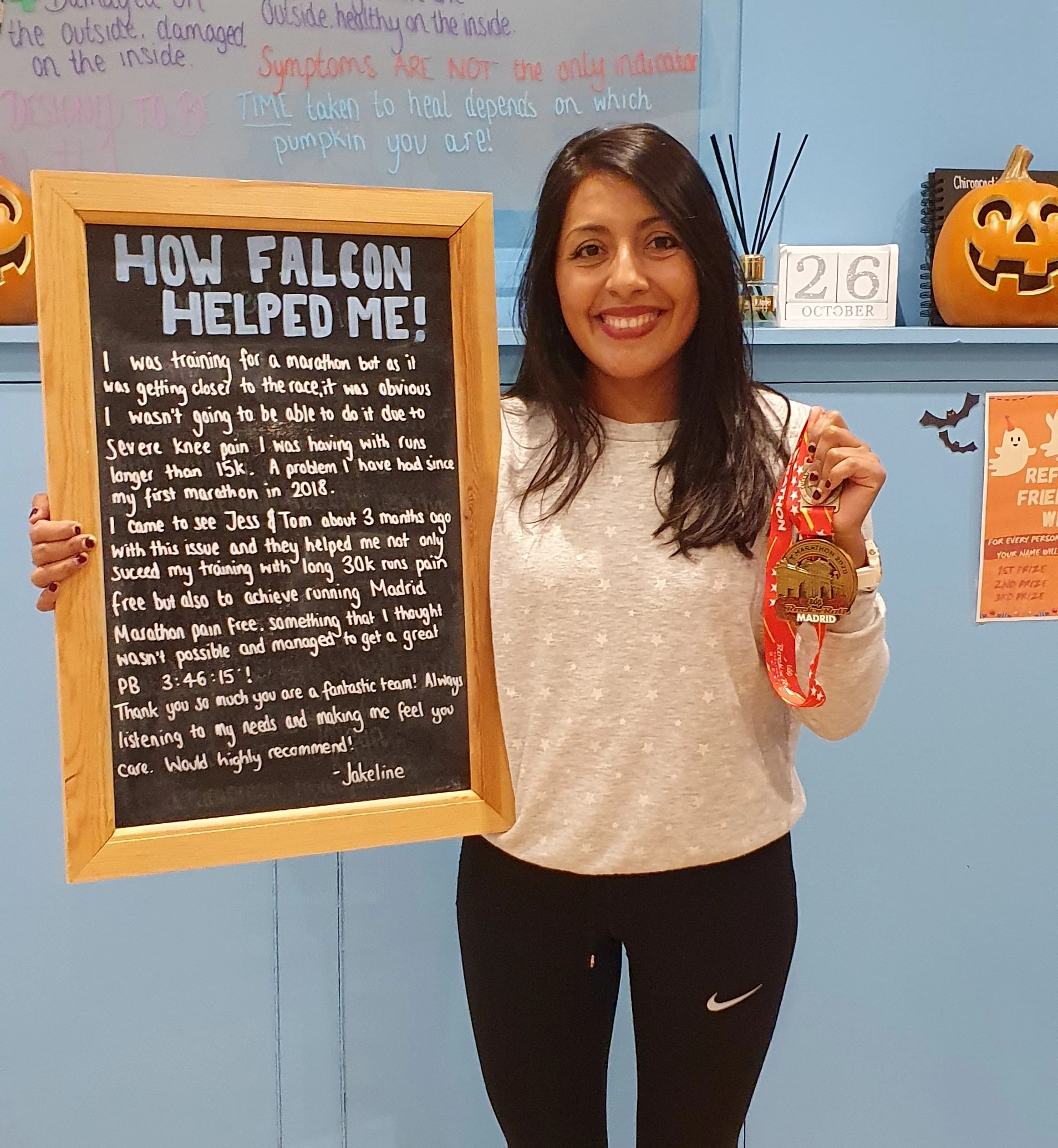 Jakeline

I came to Jess mid-way through my pregnancy with lower back pain. I left that first appointment pain free and Jess has kept me pain free and well adjusted for the remainder of my pregnancy. I feel my baby and body are in the best shape for birth. Thank you Jess ❤️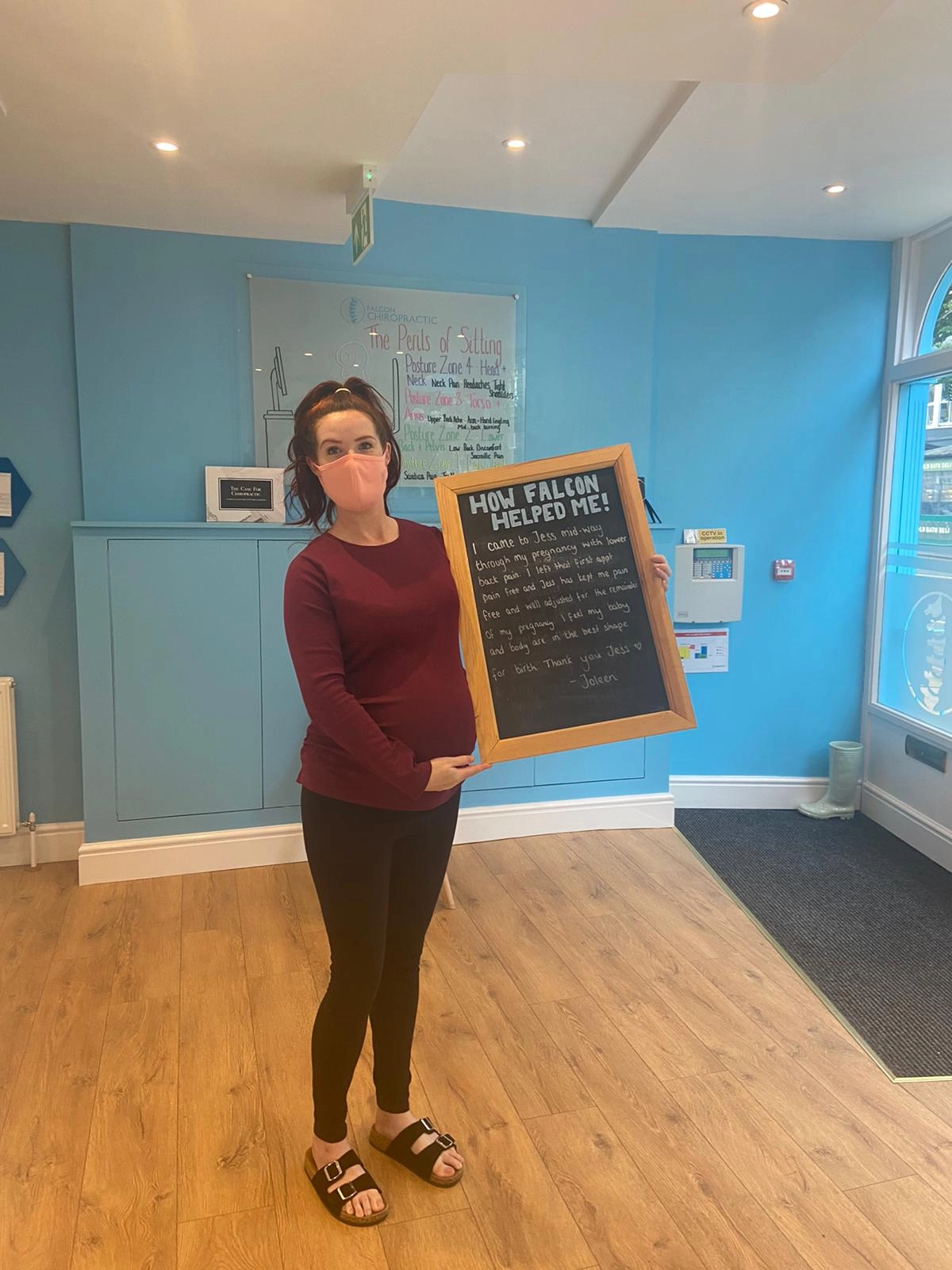 Joleen

Feel Amazing Now! Thanks to all the Amazing Team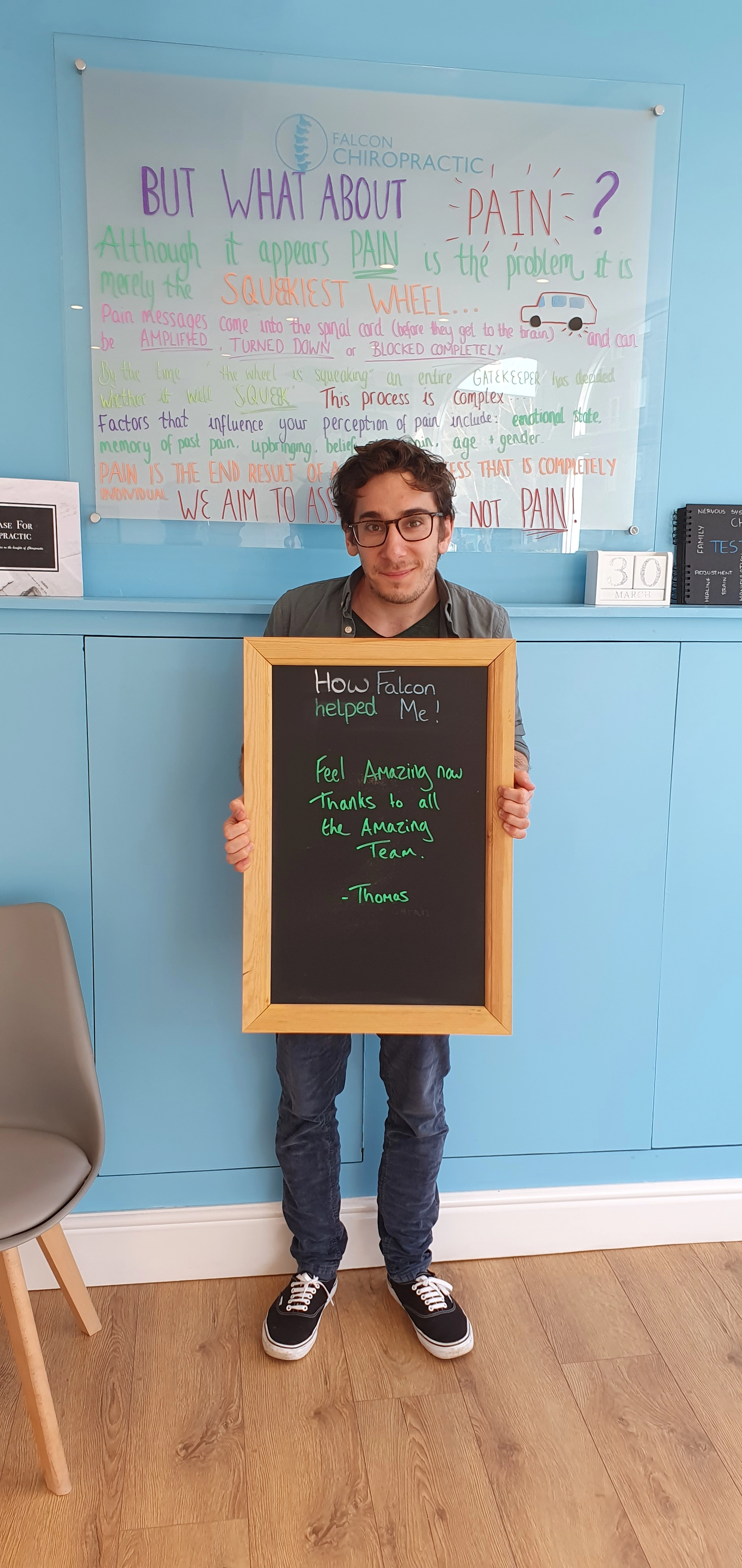 Thomas

Thanks to Tom and Jessica, my health and quality of life has improved greatly.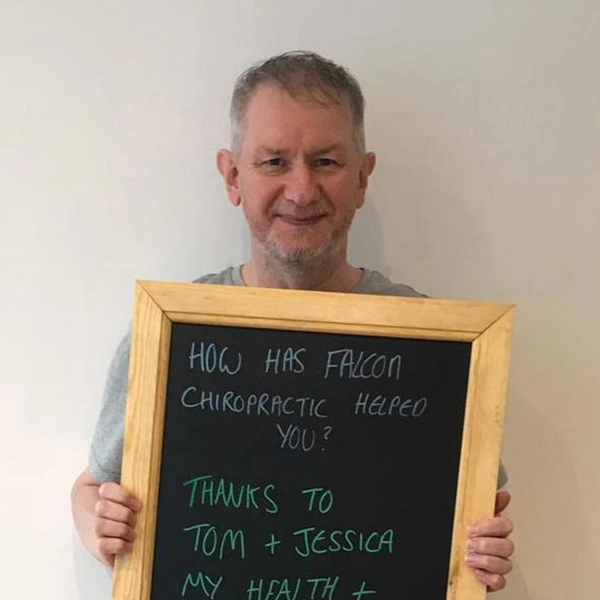 Andrew

I can take a shower and not feel pain for the first time since I broke my neck (10 years ago)! Thank you so much!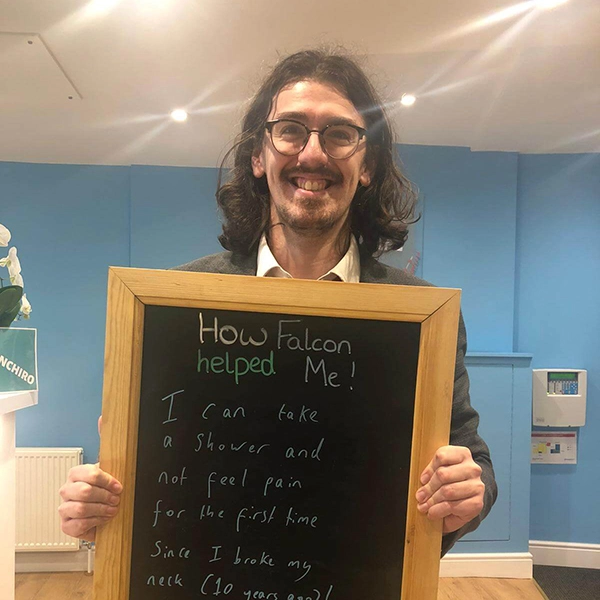 Simon

Fantastic team! Who pays attention to details + gives great care.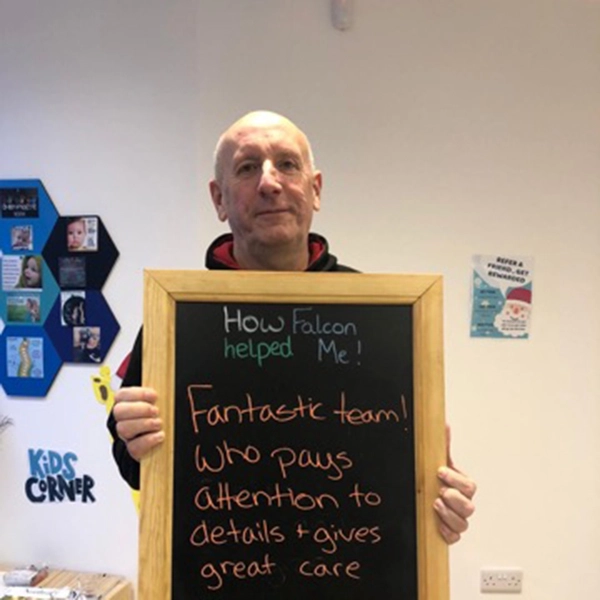 Mark

Jessica has made my pregnancy pain free and such a positive experience & reduced the dreaded hip/pelvic pain I was experiencing. Would highly recommend!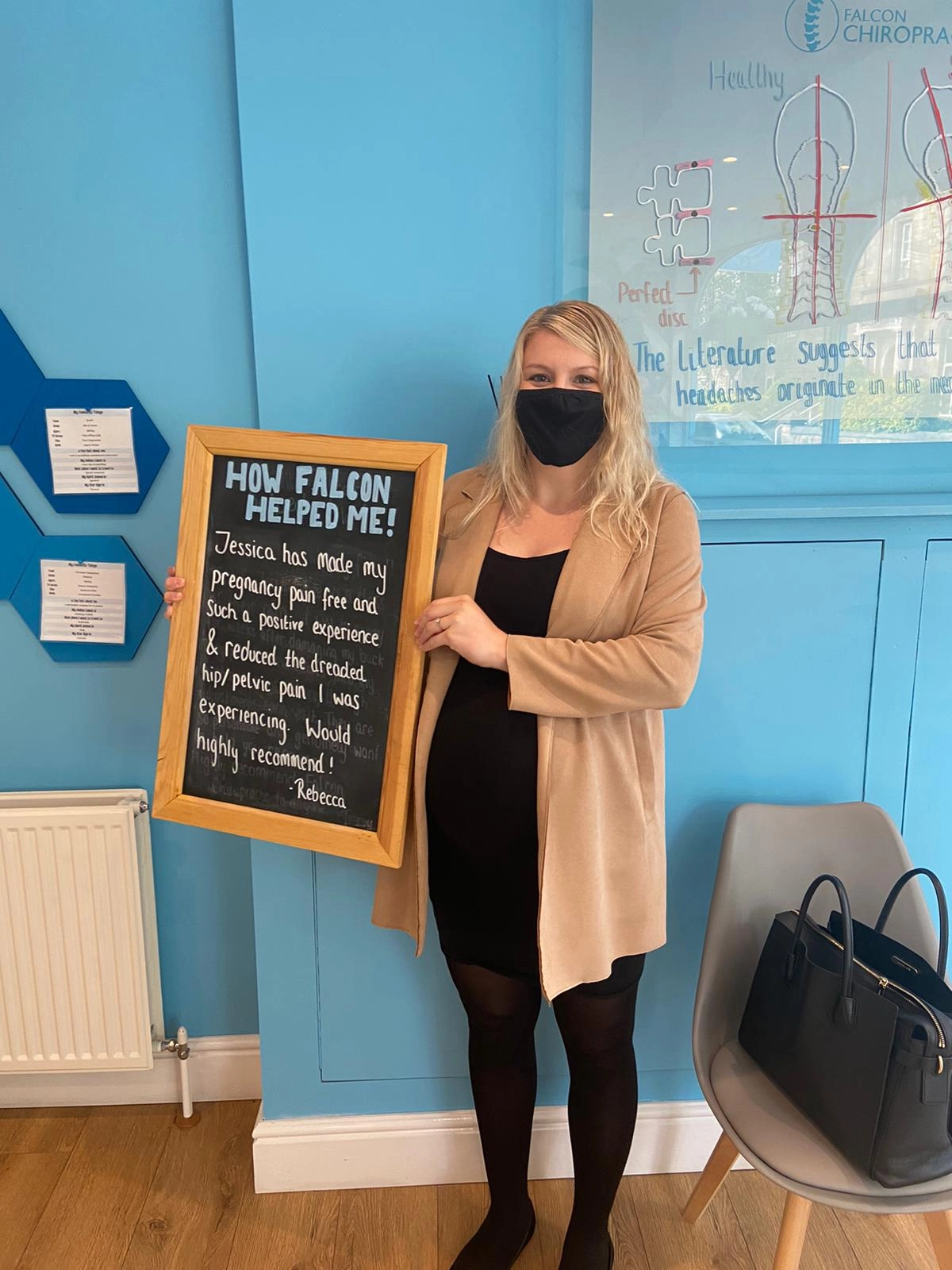 Rebecca

Best decision ever!! Feel very good and energized!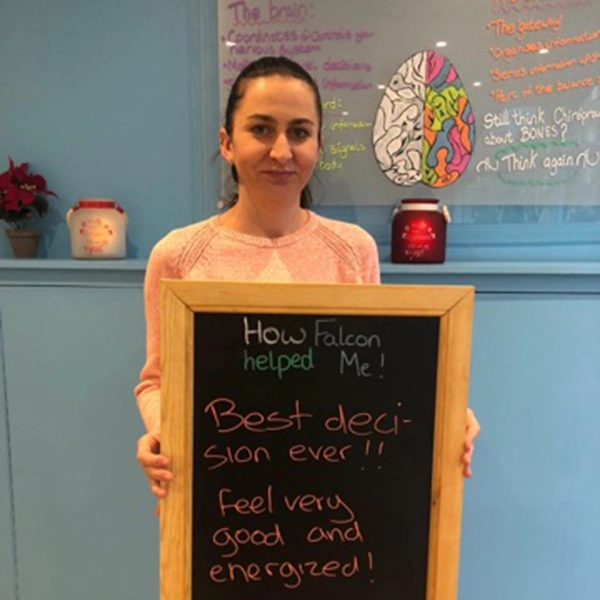 Ramona

I was in so much pain in my back and pelvis before I met Jessica and Tom. I just wish I had contacted Falcon Chiropractic earlier in my pregnancy... Sometimes I forget I am pregnant these days!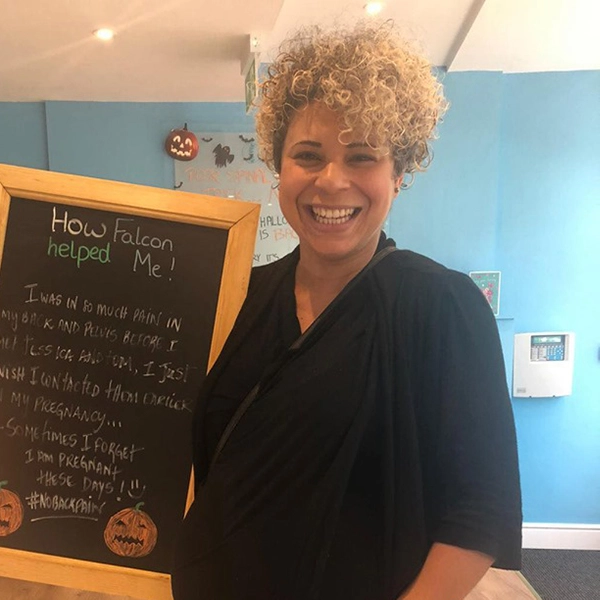 Carolina

Welcoming, Kind & Very thorough! Floating home...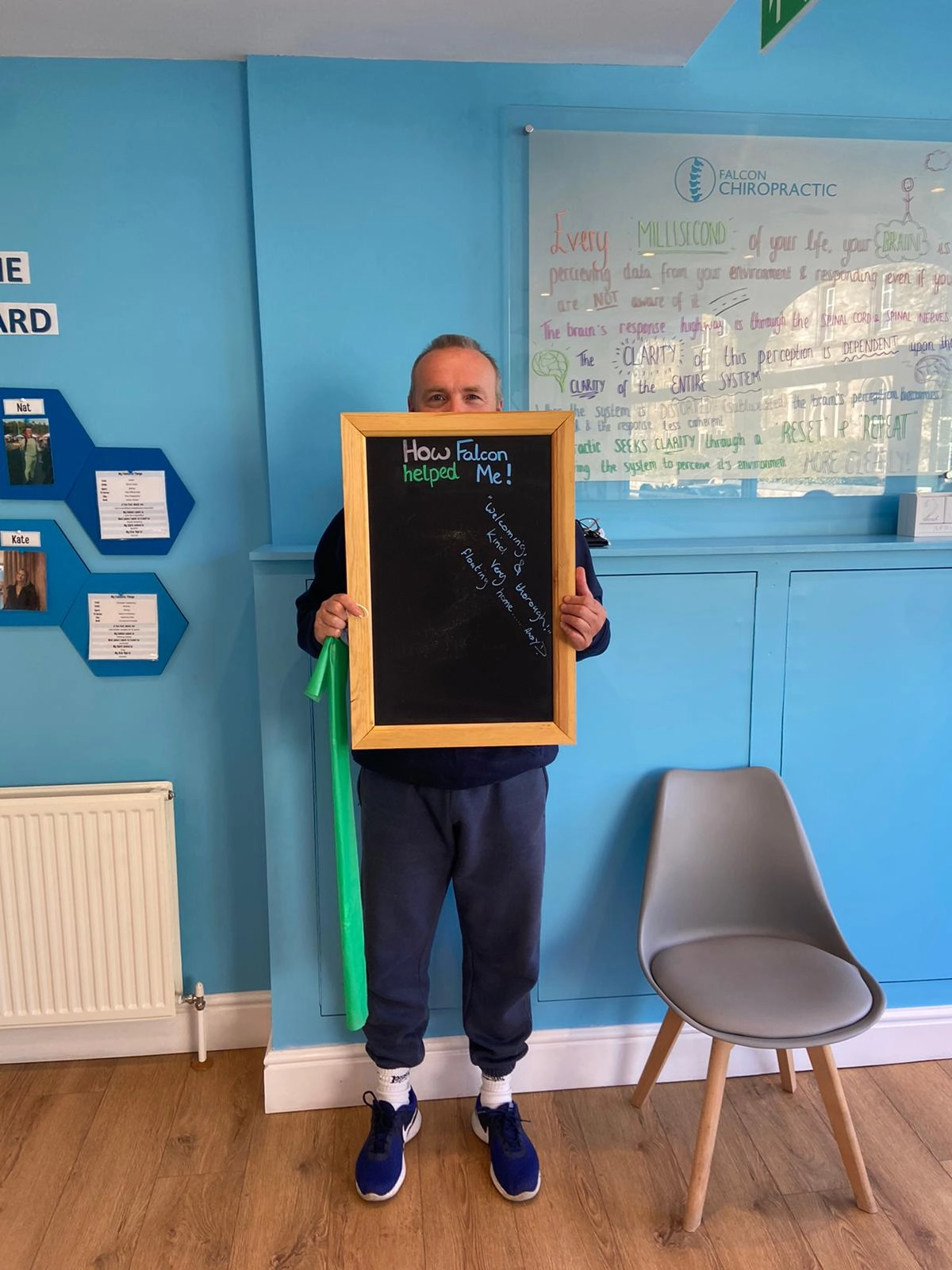 Andy

So much more movement. Fab team.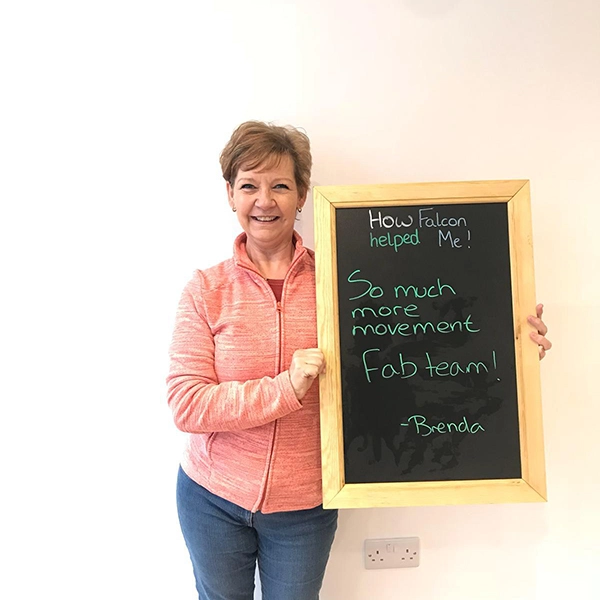 Brenda

I had bad Neck pain, headaches, lower back and Hip pain from long hours driving buses. After a great consultation with many x-rays the problems were found. Within 6 sessions I now have no neck pain and my headaches have gone, my posture is better and I can sit for longer with minimal discomfort. ​ The staff are very helpful and very welcoming every visit with a smile. Will recommended everyone to use them.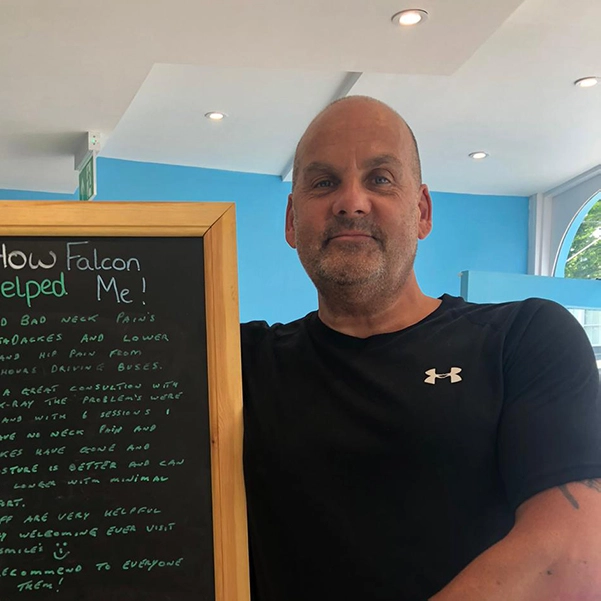 Paul

I first came to Falcon as I've always had back and posture problems - little did I know I was a few weeks pregnant with my 2nd child! I suffered even more throughout my 1st pregnancy with back and hip pain but this time around has been so much better. I can move easier, my posture has improved and my overall pregnancy has been more positive. I only have the expert help from Jess, Tom and the team to thank for this! Don't Hesitate if you are suffering - especially in pregnancy it's the best thing I did!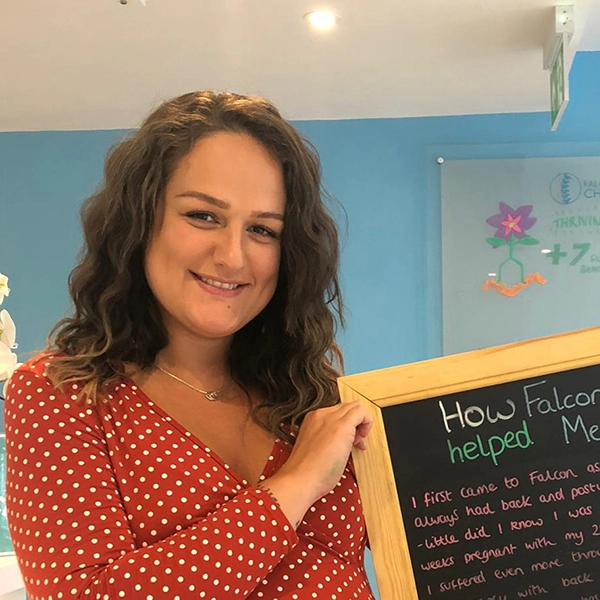 Abbie

When I arrived I had lots of back pain and was barely getting any sleep. Through the weeks have been amazed by the improvements i'm feeling great again. All staff are amazing, so friendly and happy. A true credit to the team! 100% telling everyone to come, a massive thank you to you all.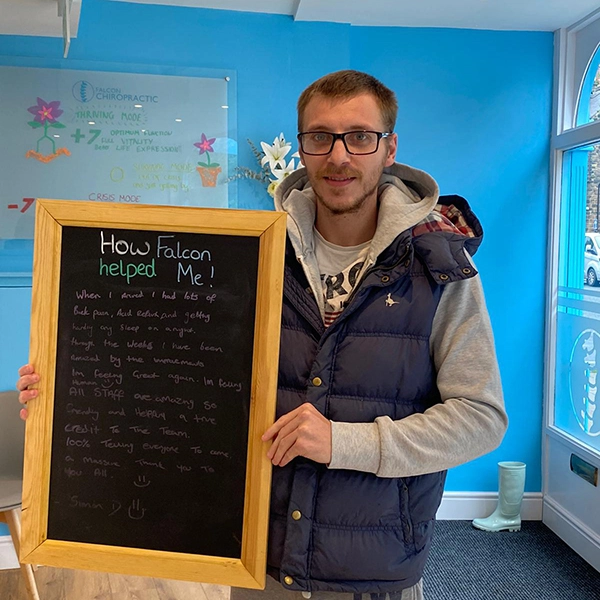 Simon

Feel amazing now thanks to all the amazing team!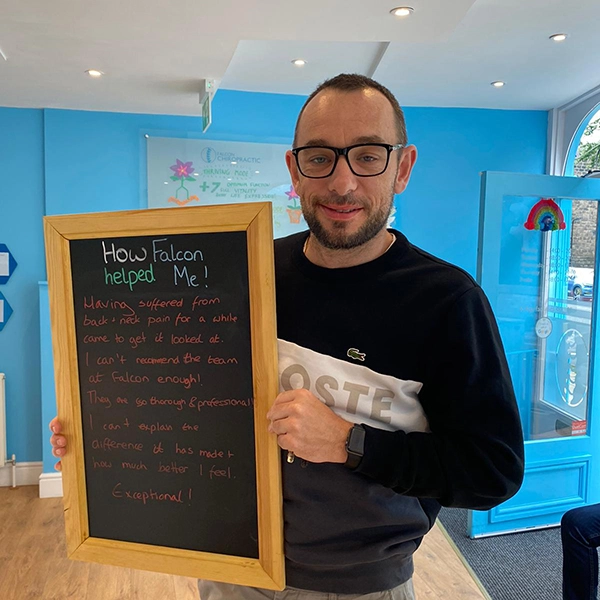 Thomas

Get my life back on track. Before coming I was sore and grumpy. Now I can exercise again, pick up my kids for a cuddle life is good. Thanks guys!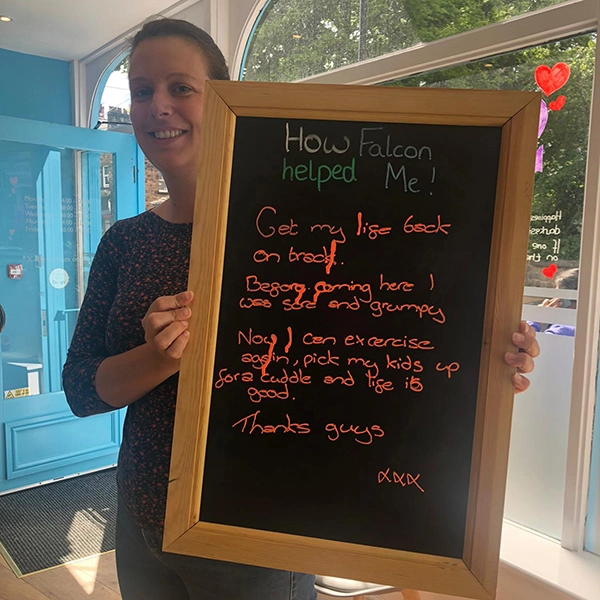 Laura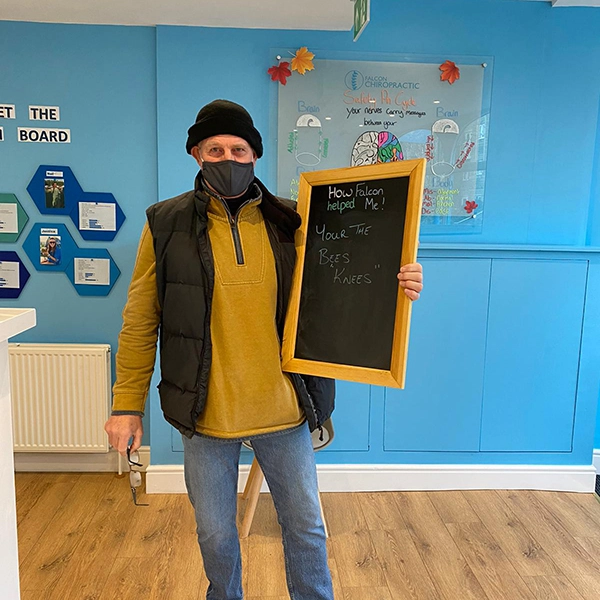 Peter